a Cheeky nod to self control, overindulgence and the idea that life should be filled with sweet things.
Miami local Robyn Blair Lazer is the artist and CEO behind by robynblair, the acclaimed fine art brand that sweetly combines candy with contemporary design.

Robyn's candy-centric works went viral upon her first-ever release in 2018: an acrylic vessel with a Dubble Bubble interior and her now-signature directive splashed across the front: "In Case of Emergency: Break Glass". The reaction prompted her to design a full collection of original candy-filled acrylics, all bearing this message.

Robyn's designs captured the mood of the moment, along with the attention of critics, celebrities and collectors worldwide. Her work put joy, silliness and childlike wonder at the forefront, striking a chord in culture and revealing a collective craving even stronger than the one we had for sugar: people wanted more fun, more play, more color in their worlds.
A flood of custom orders and bespoke requests quickly turned the brand into a global sensation, recognized by international publications including Forbes and Architectural Digest. It wasn't long before by robynblair pieces were hanging in the homes of celebrities like Joe Jonas & Sophie Turner, Addison Rae, Jake Paul, Sydney Sweeny, Chari D'Amelio, Neil Patrick Harris, and more.

Robyn's sweet & colorful designs lent themselves to consumer-friendly merchandising partnerships, and Robyn quickly expanded upon her original acrylics with a portfolio of products ranging from home goods and candy cases to kid's clothing, furniture, and more. Melding her playful creativity with an entrepreneurial spirit, Robyn parlayed her unique vision into collaborations with iconic brands, including partnerships with Harry Winston and Bergdorf Goodman, where she served as artist-in-residence.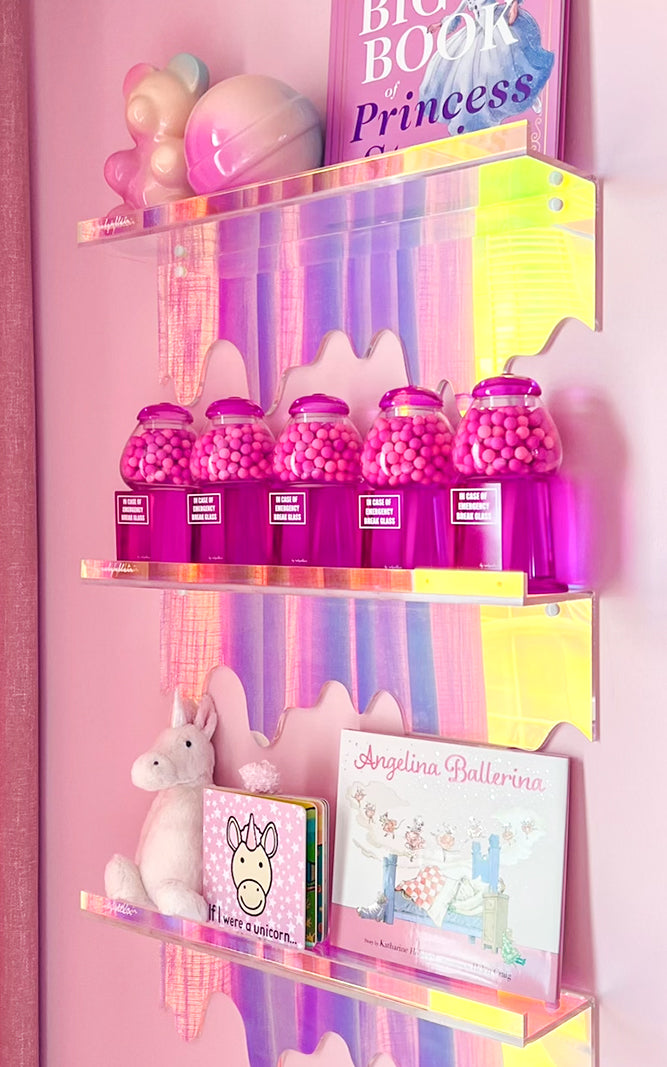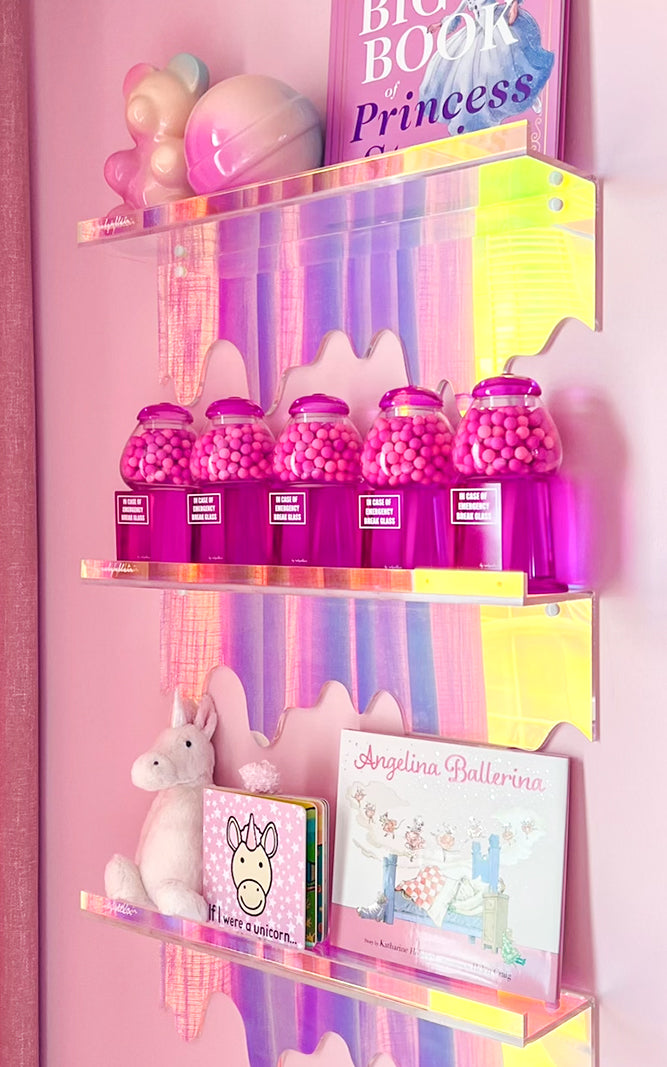 In 2022, Robyn gave birth to her first child and the inexpressible joy of starting a family has emphasized even more the importance of happiness, play, and sweet treats in life. In the world of by robynblair, life is always colorful, positive, indulgent, and yes: instantly gratifying.

Robyn is always excited to create something new, while remaining true to her signature aesthetic and creative vision.