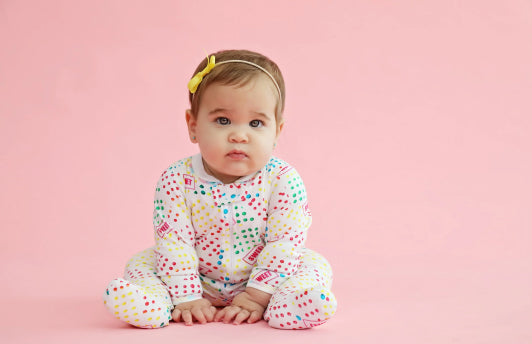 BABY NOOMIE
I am so excited to share my latest collaboration with Baby Noomie. This collection was designed for the sweetest, happiest, and certainly the most fun candy lovers - your little ones. Each pajama set features by robynblair's most loved candy in three fun styles. Choose your favorite for a special gift, or load up on all three for your kids. Wishing you all the sweetest dreams, Robyn PS. This collection is dedicated to my niece and nephew who are mostly sweet and sometimes a little sour :) Enjoy!
BERGDORF GOODMAN
It was an honor to be selected as a Bergdorf Goodman Artist in Residence. For the installation, I partnered with NameGlo for a series of signature neon pieces to outfit the famed department store in candy-colored fashion.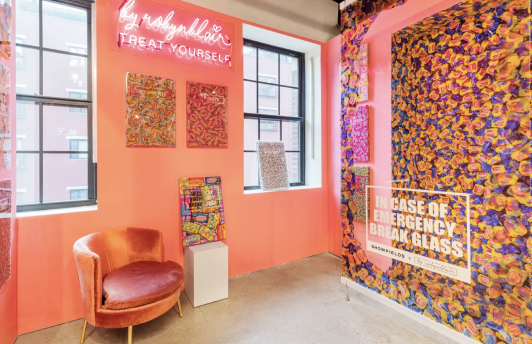 SHOWFIELDS
Showfields made my acrylic dreams come true with the first of its kind life-size original by robynblair. Visitors could interact with the work in a new way, stepping inside the piece for a photo-op that was as sweet as can be.
STEPHANIE GOTTLIEB
I partnered with diamond extraordinaire Stephanie Gottlieb to make a jewelry box fit for all your sparkling jewels. Each box featured a candy pattern plush insert for safekeeping with a touch of sugar on top. We paired up again to make a limited-edition set of candy-inspired jewelry to complete the collection.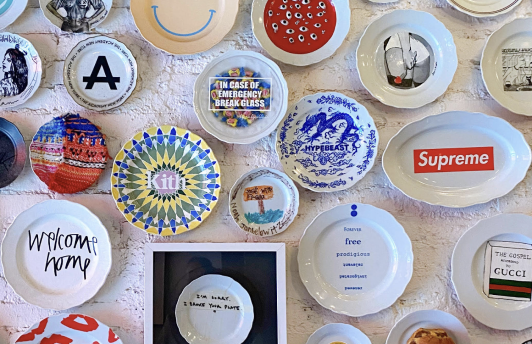 SANT AMBROEUS
Designing my official Sant Ambreuos by robynblair plate was definitely a career high for me. I am still giddy beyond belief whenever I see it in person.
JIMMY PAINTZ
Jimmy Paintz and I teamed up together to create a colleciton titled Happiness on Happiness. The works celebrate each other, as we both are working for the same goal: to create art that makes people smile. Each piece is a limited-edition 1 of 1, with custom elements that make them each so unique.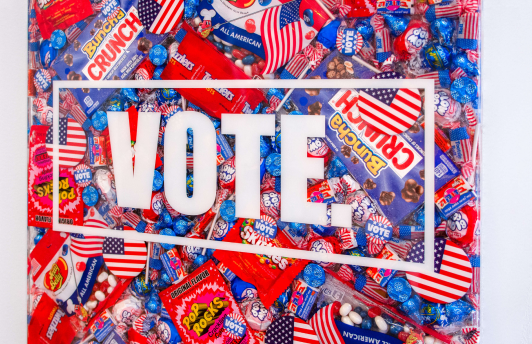 CHRITSTIE'S
I was flattered beyond belief to be included in a special VOTE capsule collection for Christie's, using my artwork to encourage people to vote in the historic 2020 election.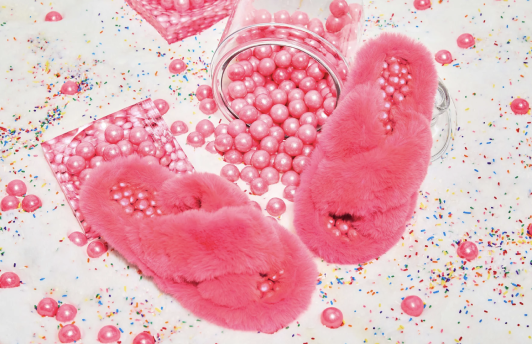 APPARIS
I teamed up with Apparis for the coziest collab in sight. We made candy-inspired faux-fur slides that were as comfy as they were sweet.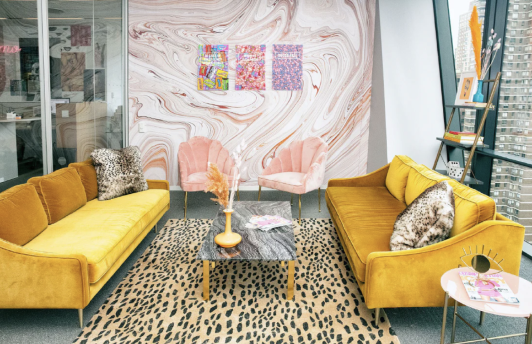 COSMOPOLITAN MAGAZINE
Cosmo redid their office and commissioned custom pieces to hang in their waiting room. It was an honor to add some by robynblair flair to such an iconic publication.
HARRY WINSTON
For a multicolored diamond collection aptly titled Candy, Harry Winston chose me to create complementary by robynblair pieces to travel alongside the diamonds as they made their way across the country. It's safe to say this activation was a sweet and sparkling success!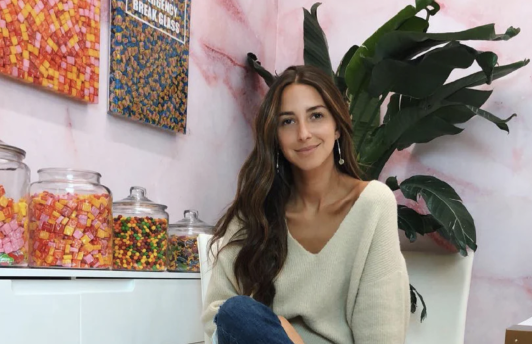 SOMETHING NAVY
The Something Navy team reached out about creating custom works for their first headquarters and it was an amazing opportunity to go back to the fashion world where I started my career. As a sweet bonus, my pieces made their way into a ton of Instagram posts.