Gumball Machine Sculpture - Pink Passion Fruit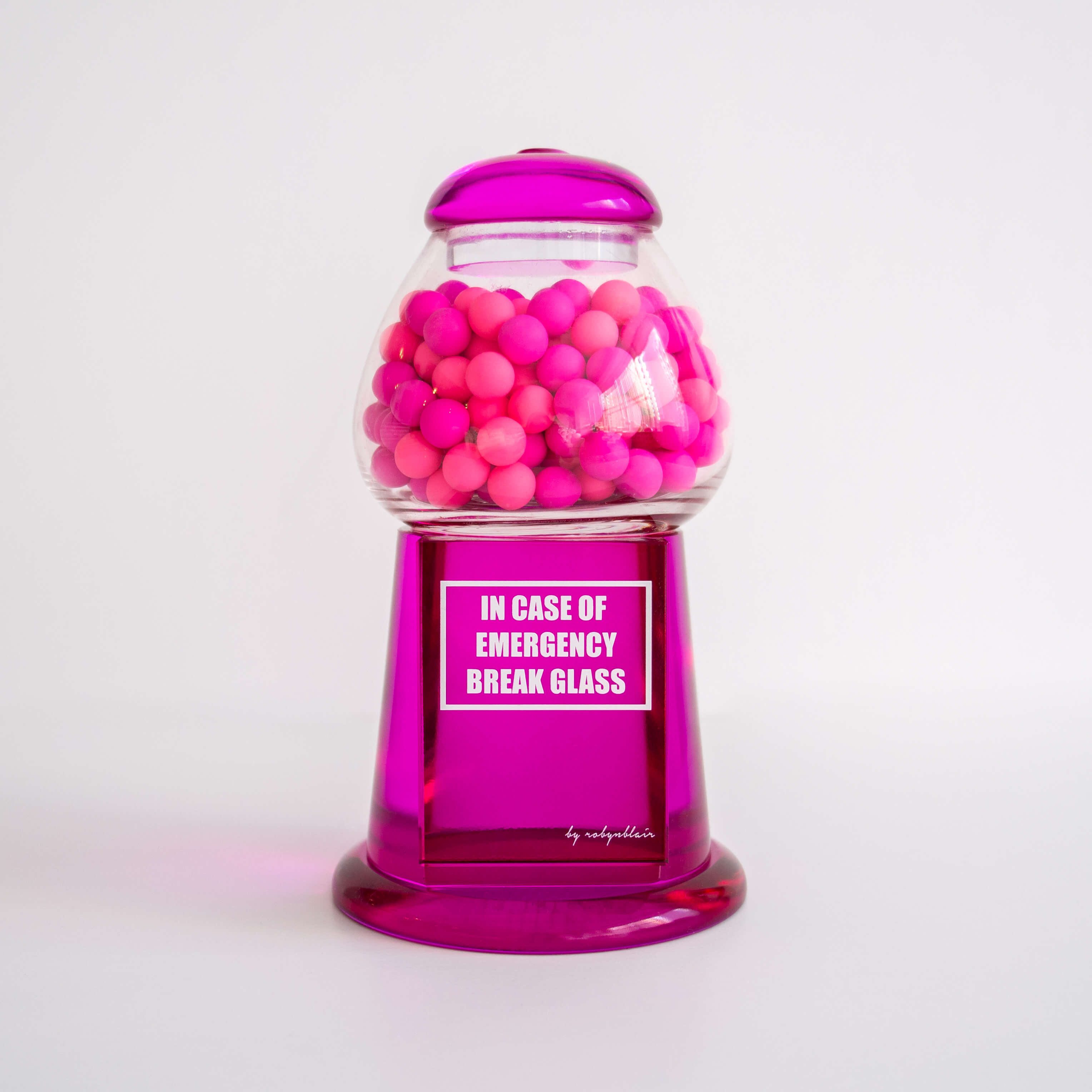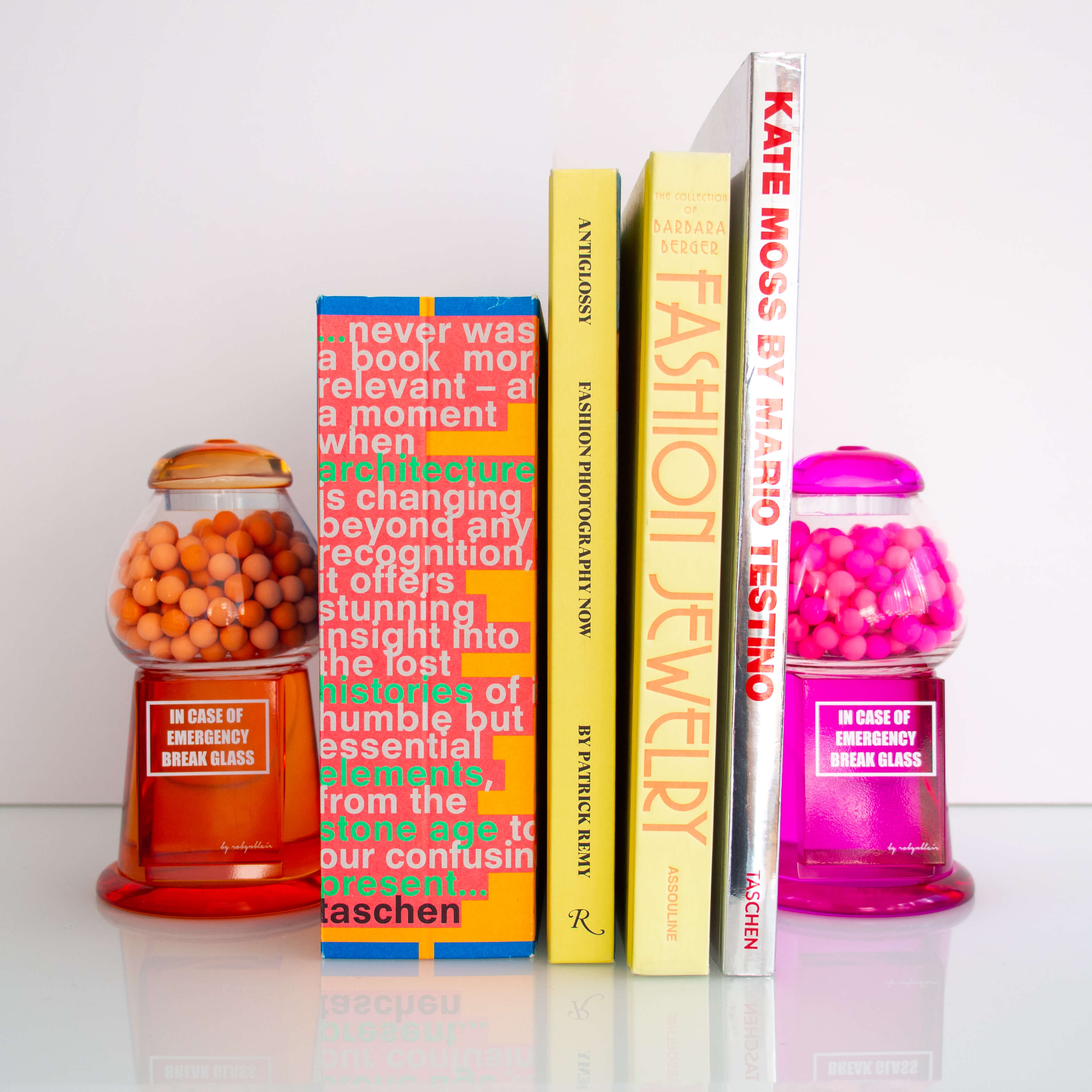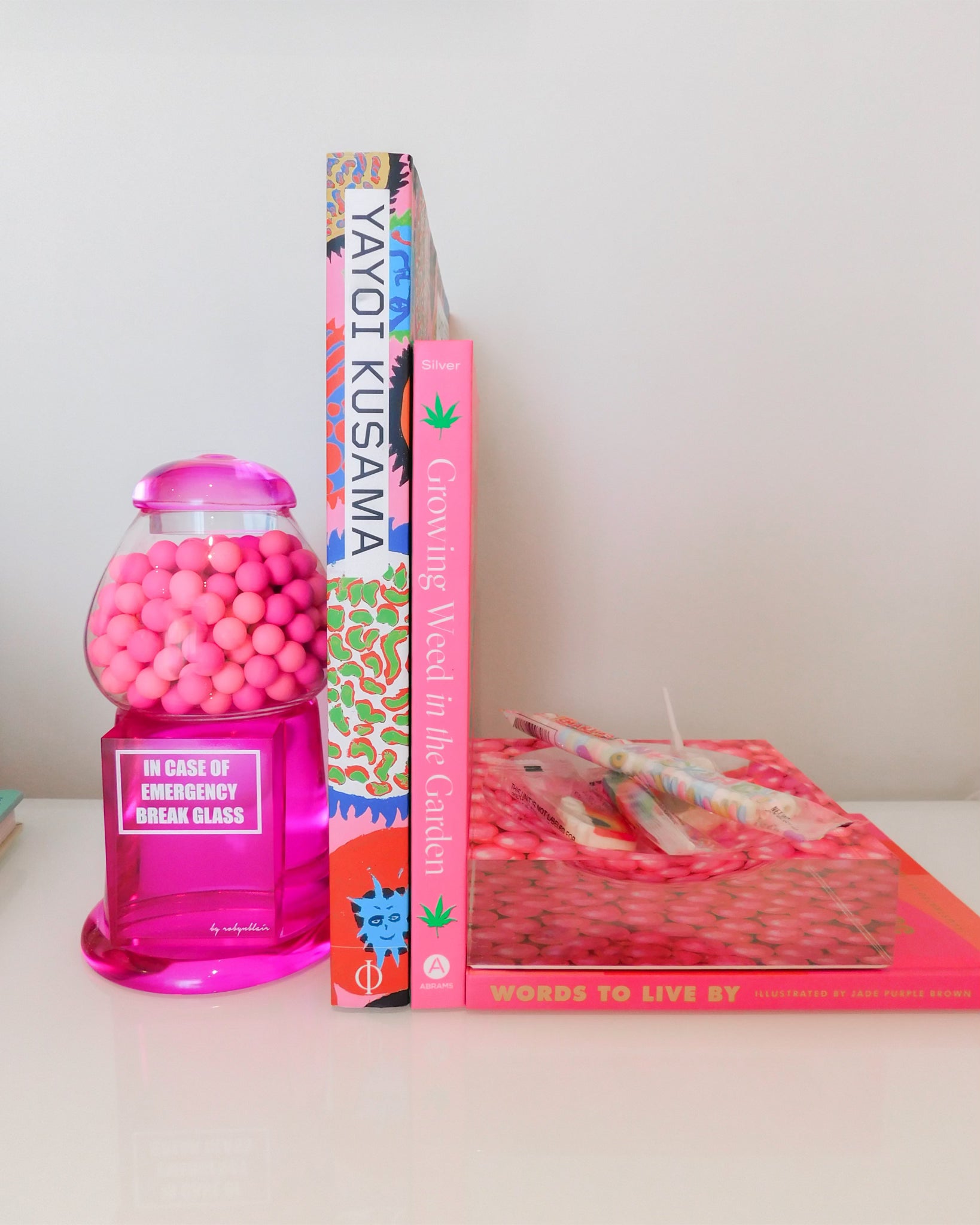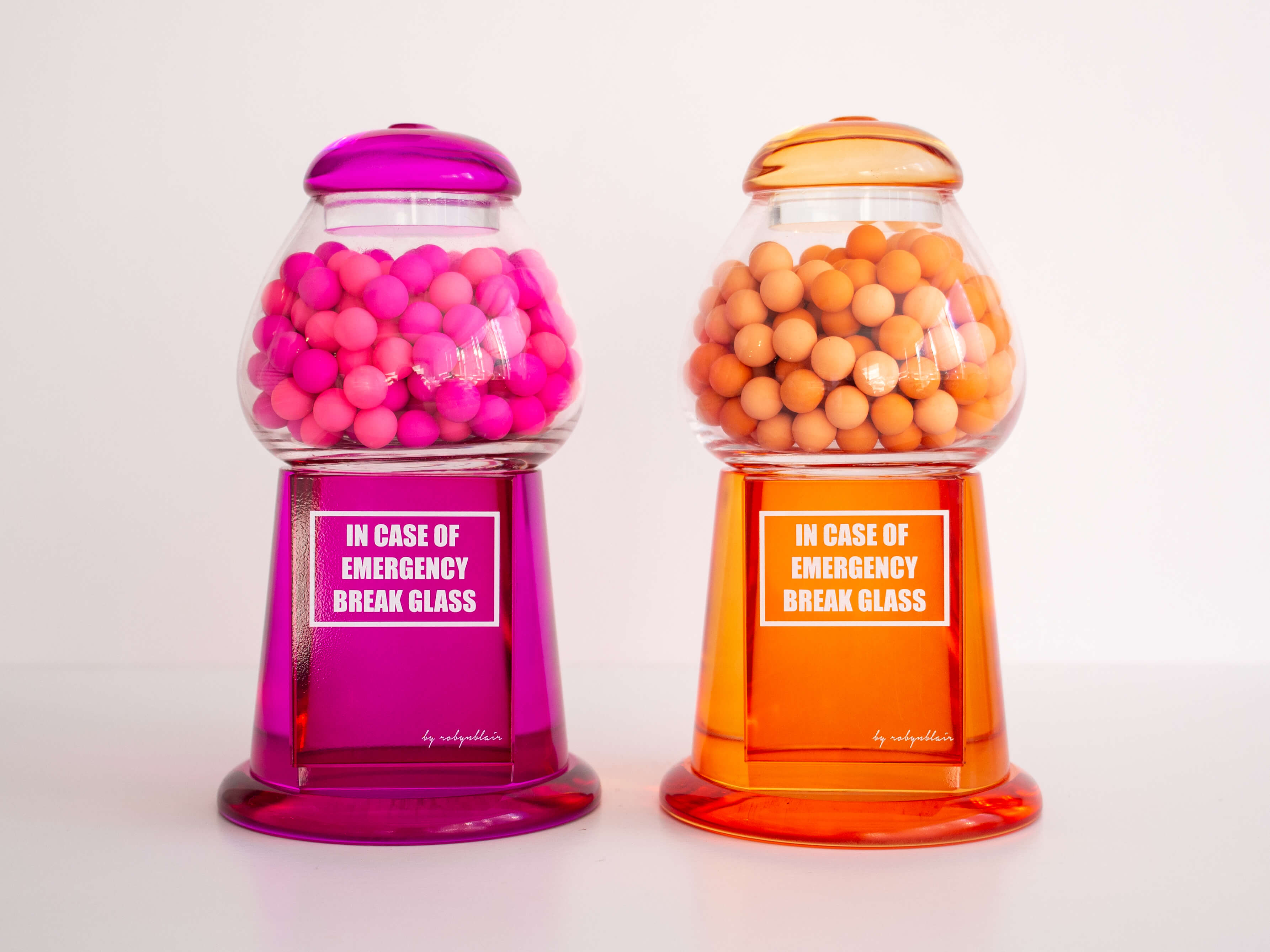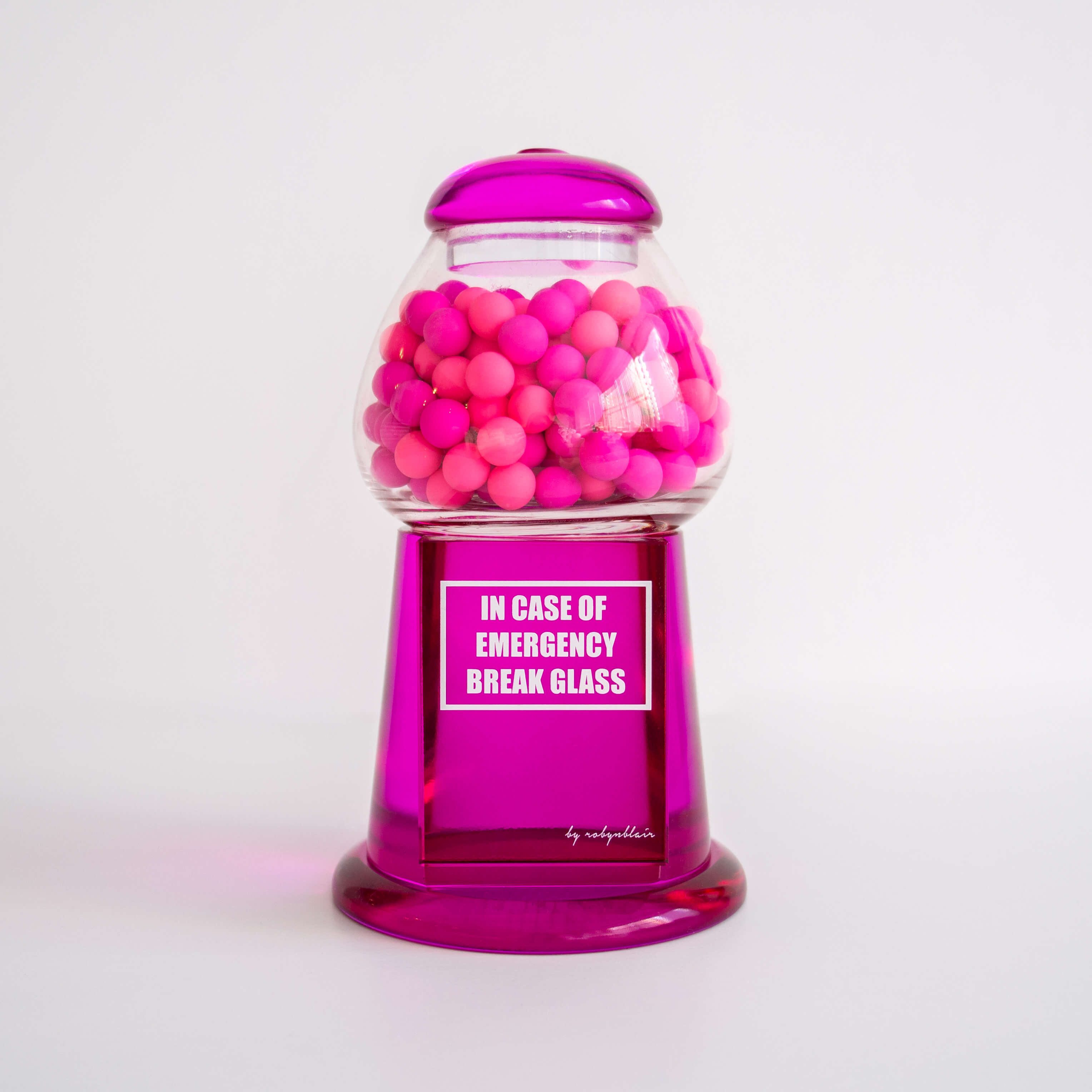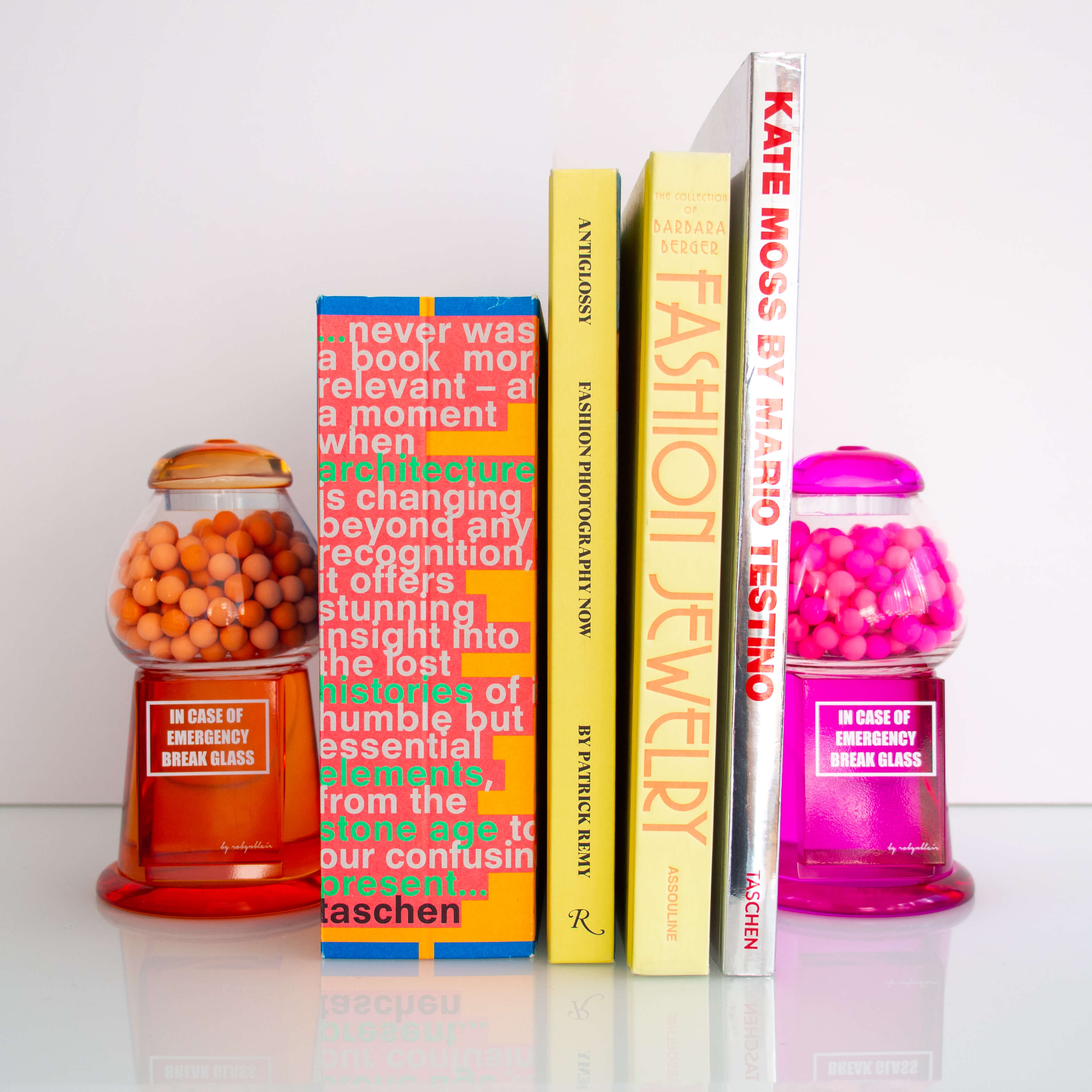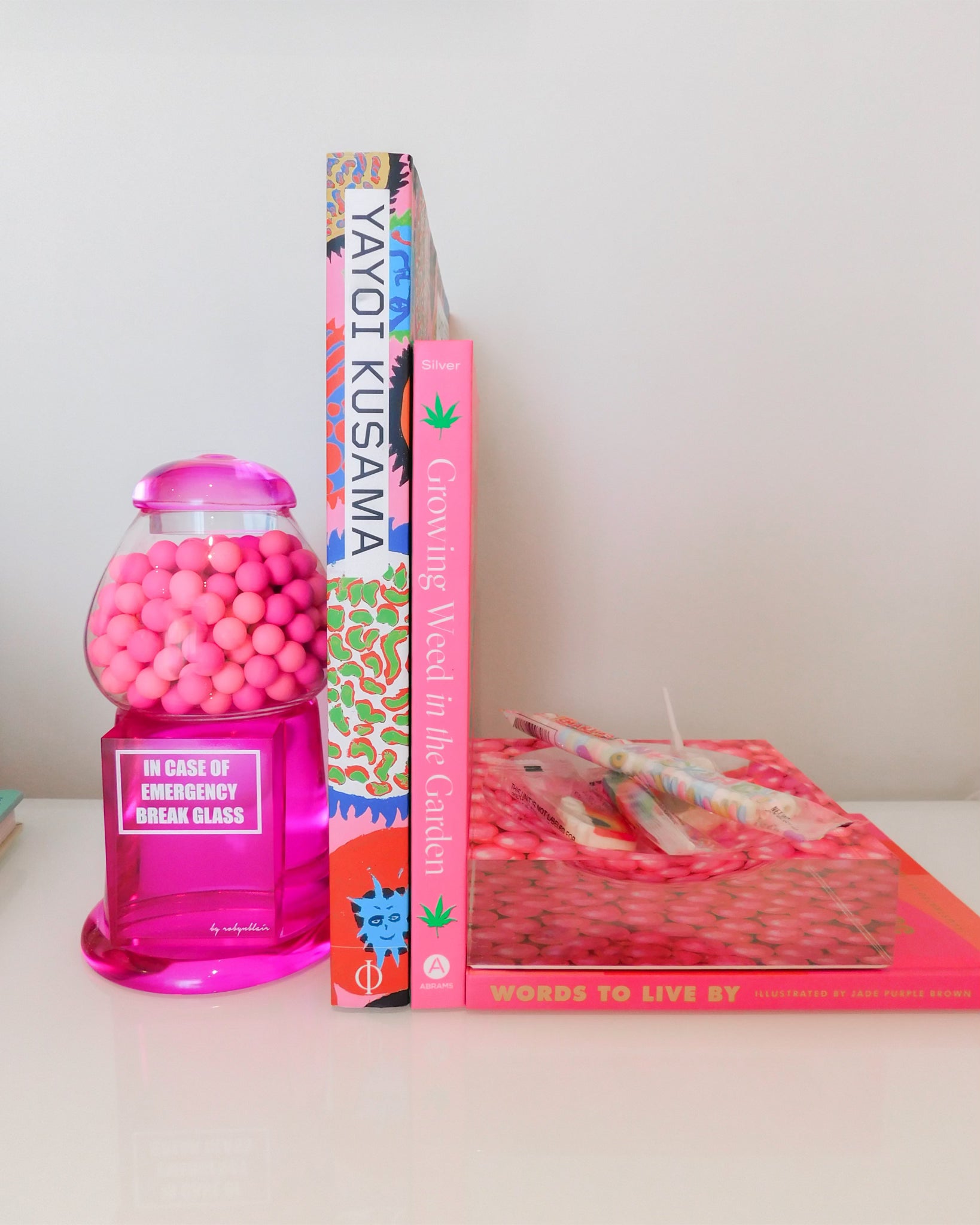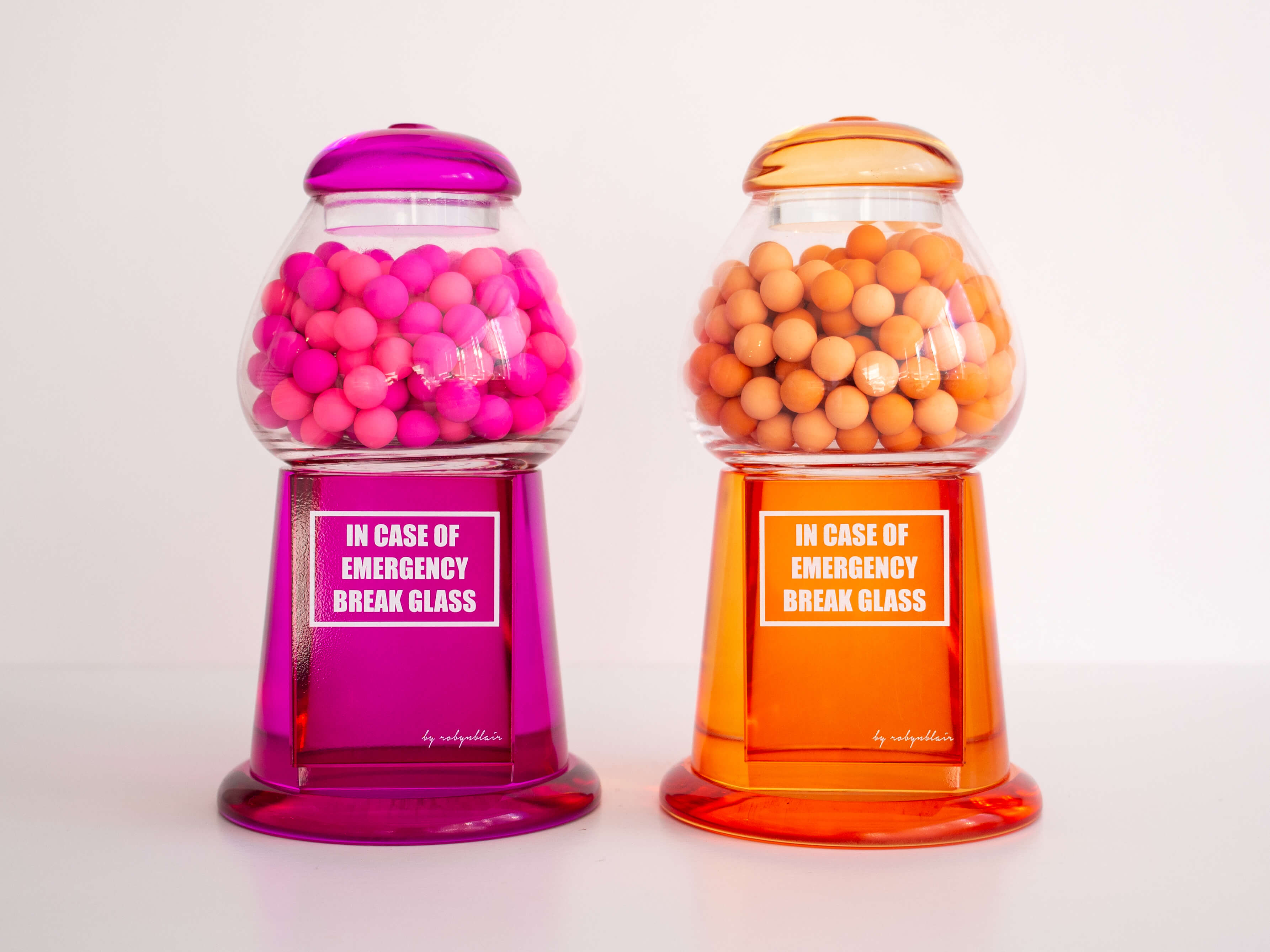 DESCRIPTION

High design and sweet nostalgia collide in by robynblair's premiere sculpture collection, transforming cherished childhood memories into collectible works of art. 

This sleek crystal and glass sculpture evokes the silhouette of a classic gumball machine, filled to the brim with subtly varied monochromatic gumballs. Each vividly colored piece is emblazoned with our signature "In Case of Emergency" typography. 

Add a cheeky burst of color to your space, or gift this showstopping sculpture to someone with spectacular taste. 

Robyn hopes to bring a smile to your face with each limited-edition piece, including a hand-signed note.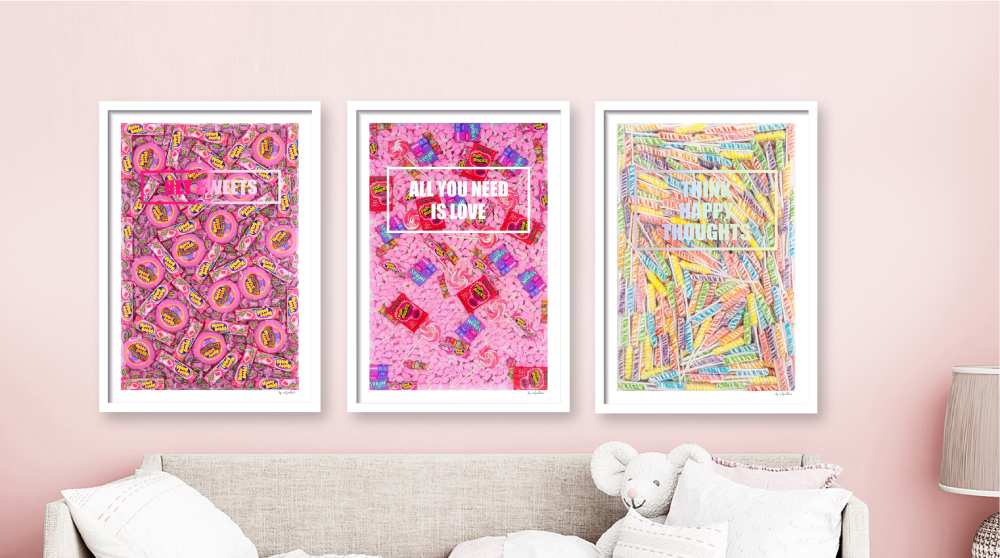 Shop Our Most Hearted Styles
"I'm currently loving anything that brightens a room and makes it feel more welcoming. Anything with happy colors immediately makes people smile."
--Robyn
Product added to the cart