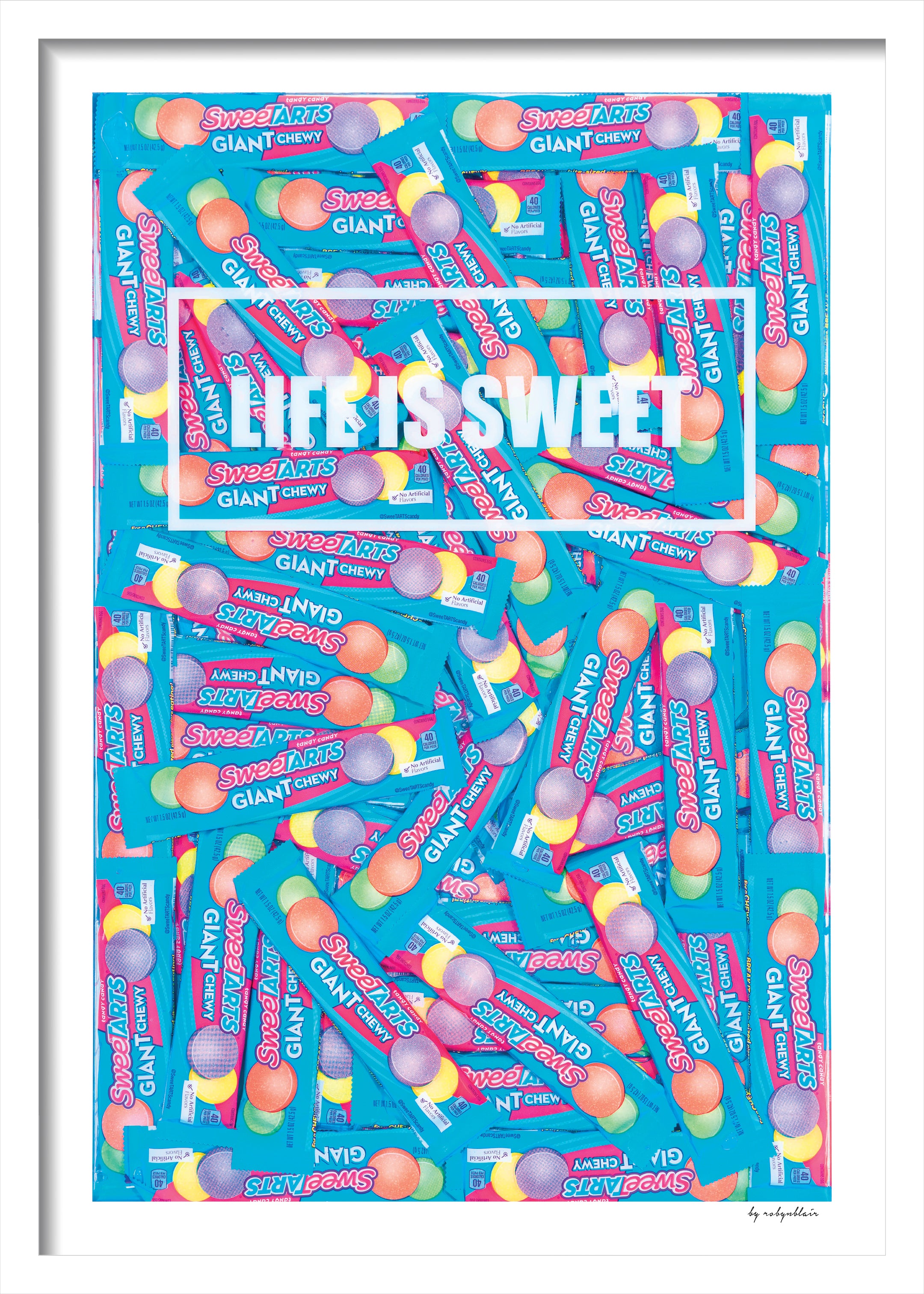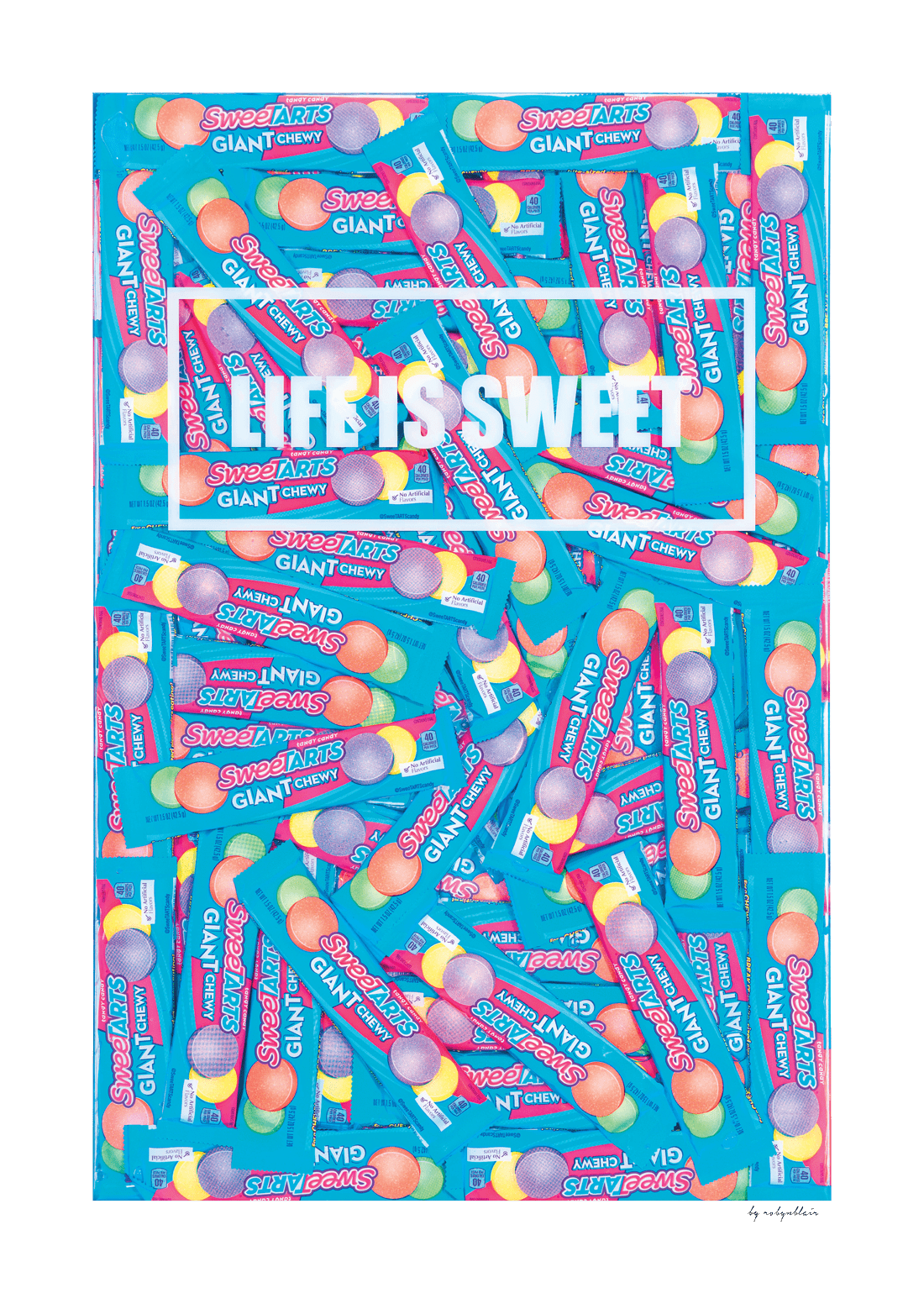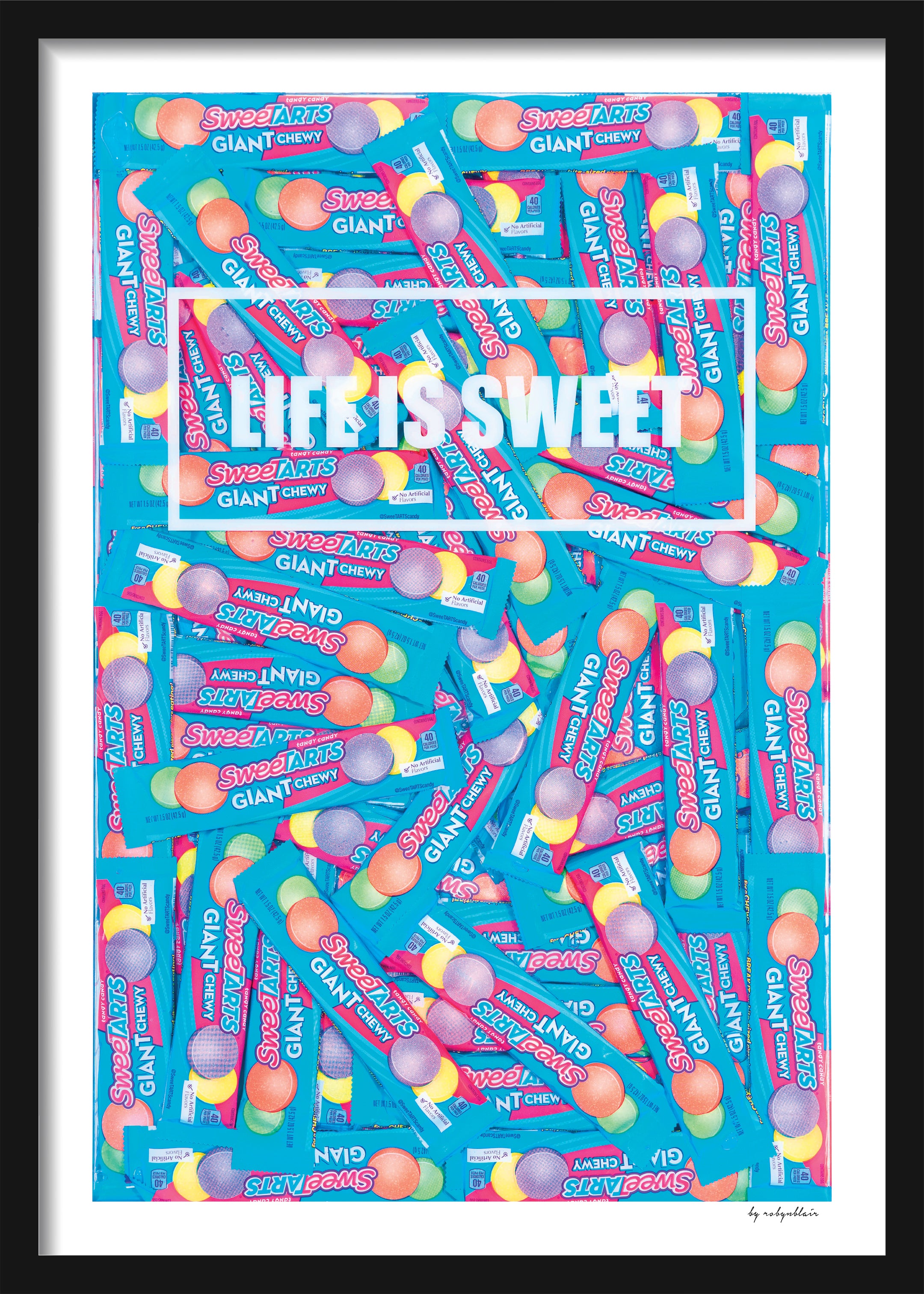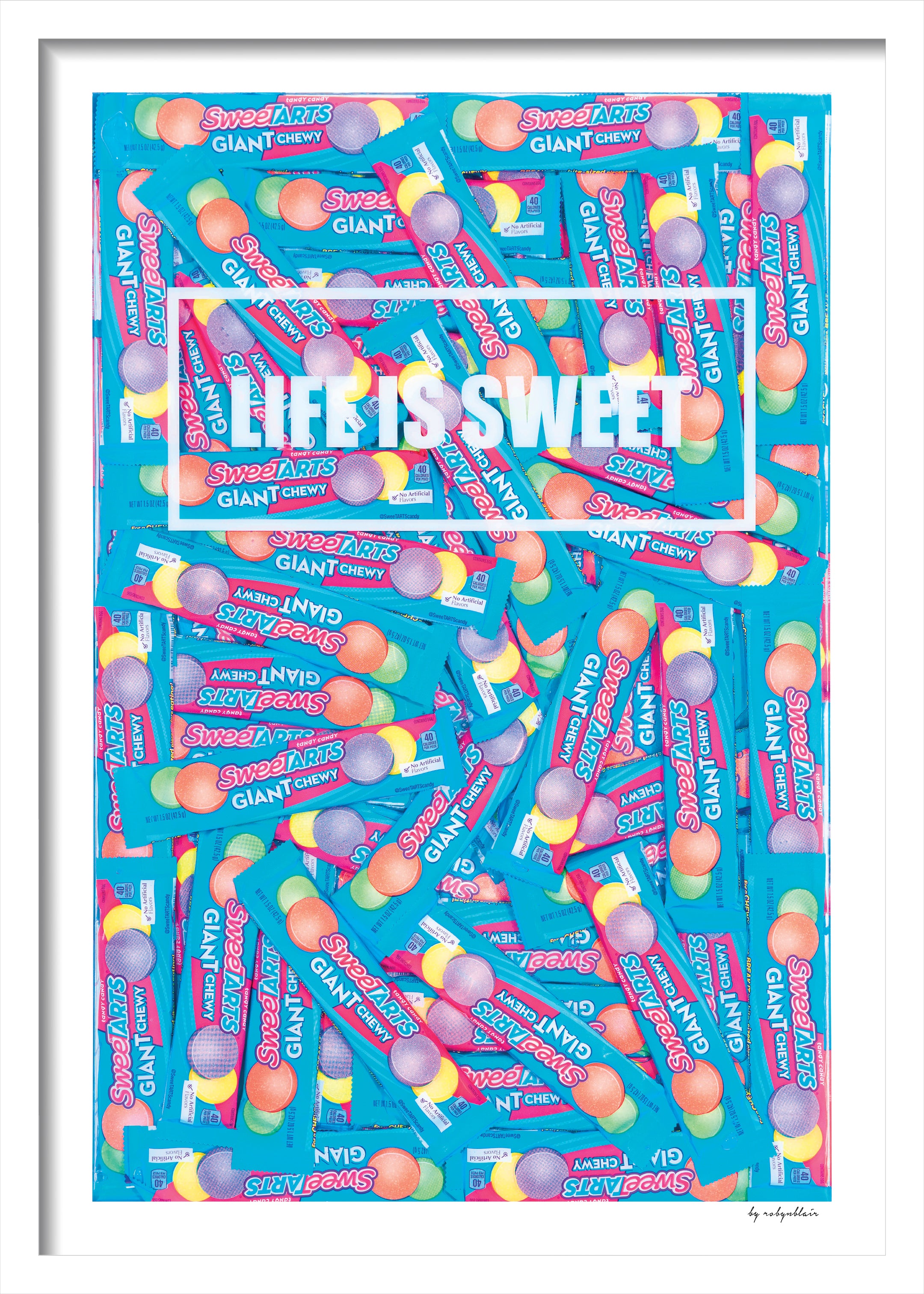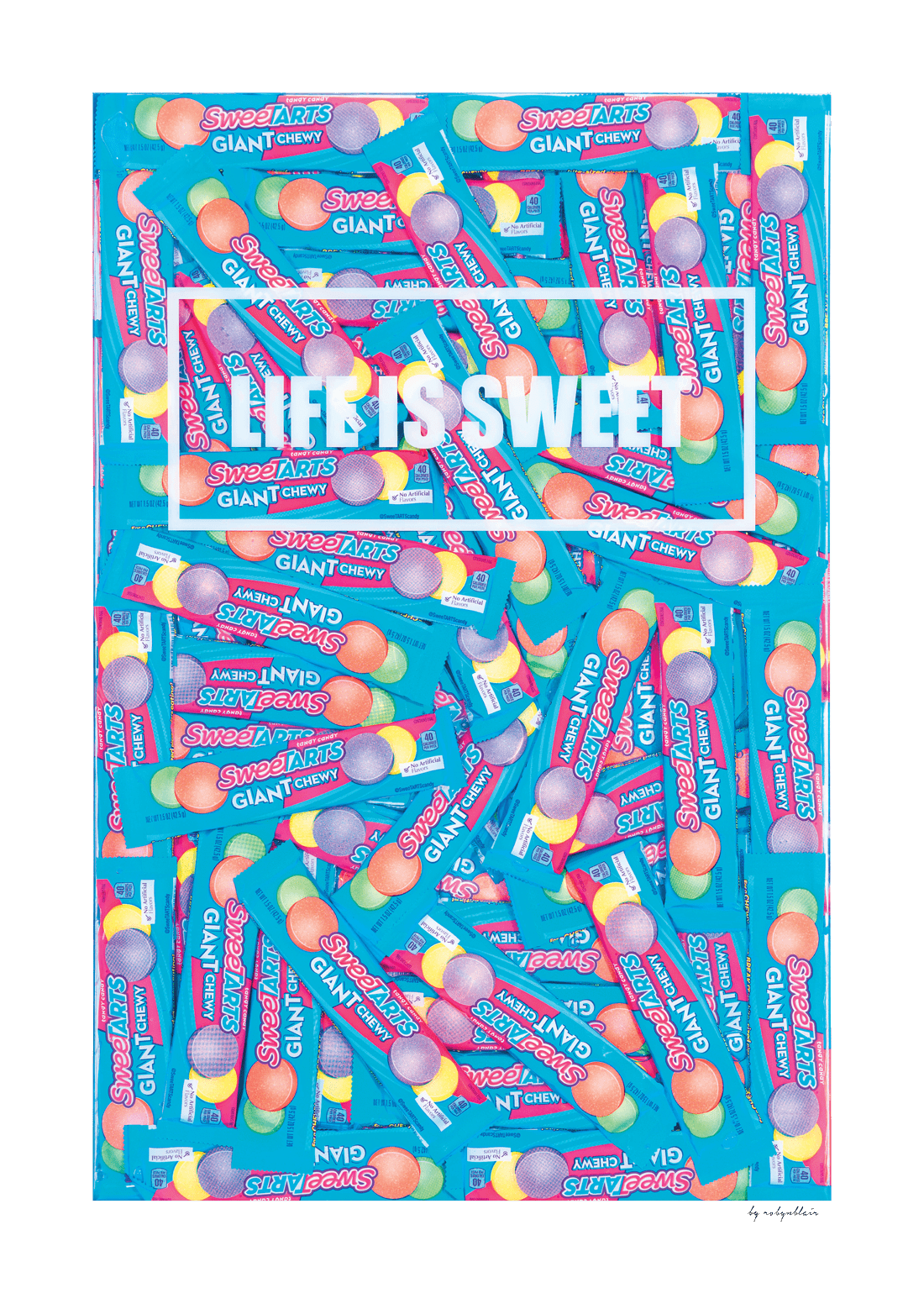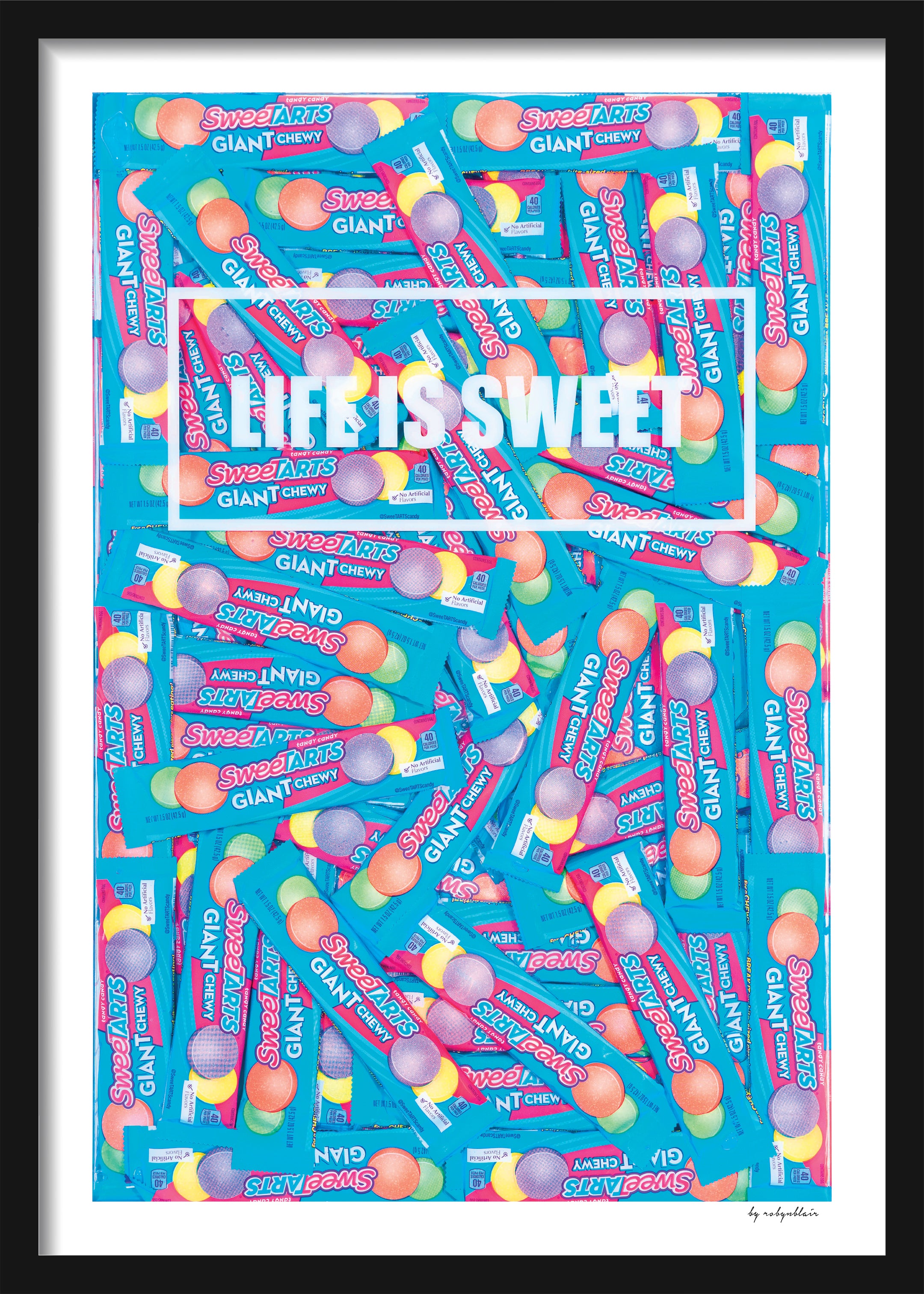 DESCRIPTION

Celebrate the sweetness of everyday life with this playful fine art print. This piece features bright white letters displaying: LIFE IS SWEET on a backdrop of sweet and sour candies. 

This unique array of candies creates a kaleidoscopic pattern of pastel blues and pinks, making this print a cheerful addition to any collection. 

Want to hang it up immediately? Add a black or white frame to your order and let us take care of the framing.
BRING HAPPINESS TO YOUR SPACE
Welcome to the world of by robynblair, where bright colors, sweet dreams and delicious designs come together to create works of art that look good enough to eat.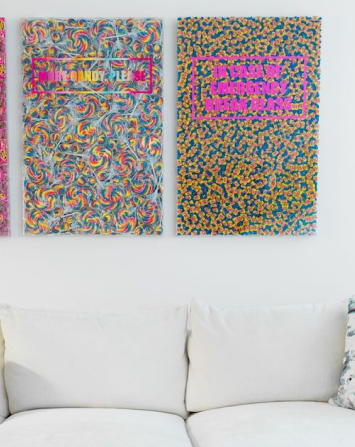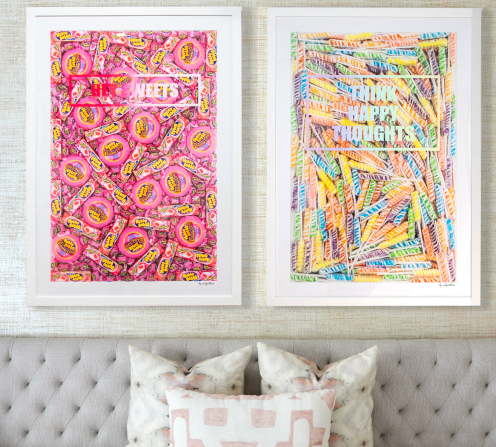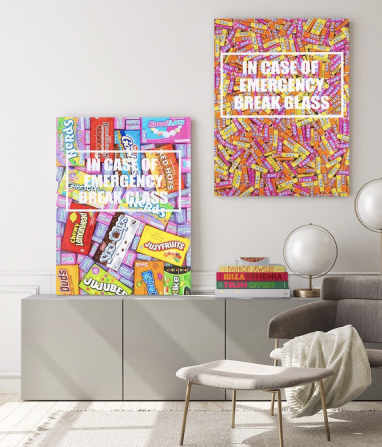 Product added to the cart